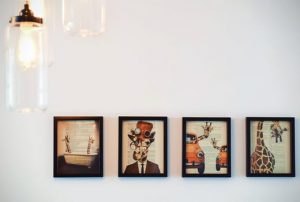 Designing your home's interior can be extremely rewarding, but it can also be stressful if you do not know what to expect. Luckily, there is a wealth of information available that can lead you in the right direction. You will find some of the best tips if you continue reading the article the follows.
Before you start any design work, decide what mood you are going for. You can take your room in an exciting, vibrant direction or keep things calm and serene. Choosing the mood of the room will help you choose more cohesive decorations in order to create a better room.
A great interior design tip is to start going to more yard sales and thrift stores. You'd be amazed at some of the unique things that you can find at these avenues versus the typical places like Ikea. You might come across a great end table or beautifully decorated vase.
When choosing a color palette for your room, use no more than three colors. When decorating, follow the 60-30-10 rule. 60% of the room should be a dominant color, 30% a secondary color, and 10% an accent color. More than 3 colors can make the room start to look busy.
Use your own photos as artwork. As a cheaper and more personal way to adorn your walls, use photos that you've taken. Either have prints made and frame them or use one of the many photo-to-canvas providers to have your photo made into a gallery canvas. If you are more tech-savvy, you can alter your photos in software to make them look even more like artwork.
Make creative use of pillows and rugs. These are inexpensive and can change the attitude of a room very quickly. Play with different textures, colors, and prints to see what suits you best. The best thing about pillows and rugs is that you can move them to another room when you want a different look.
When designing your child's room, try to see it through their eyes. Keep in mind that a child does not see a room in the same way that you see it. It's important to use furniture and items that a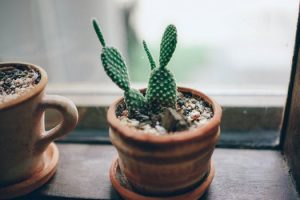 re made for a child's height and easy to access with their small hands. Think like a child yourself, and remove any design ideas that could be hazardous to a child's health.
If you have a backsplash in your kitchen that you really hate, consider painting it. Painting a backsplash is not a difficult task, and it can completely change the look of your kitchen. It is also a less-expensive option than removing and replacing the existing backsplash. You can even use a grout pen to paint in new grout lines when you are done.
A great interior design tip is to start small. A lot of people are afraid of interior design because they feel they have to do it all at once. You can actually start very small, like picking out a lamp or coffee table that you really like. You can them work from there.
When thinking about painting, it is best not to rush into it. If you take your time in choosing the right wall color, you will be much happier with the results. Allow a few days between getting your paint samples and actually purchasing the paint. Find out how each sample appears in different types of lighting. Seeing a color on your own wall may change your overall opinion of the fit.
Interior design is both fun and a lot of work, but the great thing is that you can reduce your stress and workload with the best information. If you read the entire article above you now know what it takes to make your home what you want it to be with your very own hands.