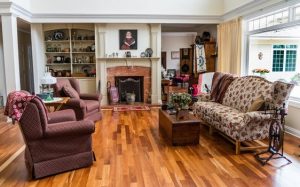 Whether you rent an apartment or own your home, few things are more exciting and inspirational than a perfectly executed interior design project. It's extremely fun to redo your interior and give your home a fresh look and feel. The article below has some of the best ideas for interior design.
Figure out what you want the focal point of the room to be. This is going to be one thing that the room is going to center around. It can be a window, a desk, a piece of artwork – whatever you'd like it to be. Once you know what your focal point is, you can arrange the room so that it compliments that focal point.
Use lamps. Aside from simply looking nice around the house, lamps are a great way to create a relaxing atmosphere around your home. They are better at lending to a desirable ambiance than the harsh light of an overhead fixture. Lamps can also save you quite a bit on your electricity bill.
When redesigning a room, work to make the color scheme in the room cohesive. Having a wide variety of clashing colors will create an unpleasant feeling, and having a dull, bland palette will do the same. Use both bold and neutral colors, and work to integrate them together to create a more pleasing space.
Have a theme in mind. Is there a specific color scheme you rather enjoy? Do you have a fondness for retro furniture? Deciding on a theme before you even begin your planning phase can save you a lot of time and effort. Make sure you know what you're going for before you start planning for it.
If you have shabby, out of date looking kitchen appliances, consider painting them. There are new appliance paints on the market that can change white to silver or silver to black, depending on your taste. You can find them in most hardware stores. This is an easy way to update your kitchen without spending a lot on new appliances.
Try an accent wall. If your white walls are driving you crazy, but you're overwhelmed by color choices and are afraid you'll make a mistake, an accent wall could be the answer. By painting just one wall, you'll add a pop of color to your space without the risk of it being overpowering. Try this on the wall behind a bed, under a breakfast bar, or even the ceiling!
Make sure that you try to add as many accessories as you can to outfit the different rooms in your house. These can include lamps, colored fruits or different ceramic pieces that go along with the theme and color scheme in your house. Accessories are both fun and can inject energy into your design.
Think about lighting. Lighting can not only help you to see things more clearly, but good lamps and lights can create a sense of drama and excitement in a space. Find out about different lights, from recessed spotlights to floor lamps, and experiment to see which suit your home the best.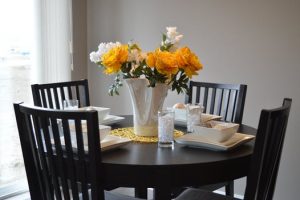 If your interior design plans include changing any existing lighting or plumbing you might want to hire a professional. While there are many books and other resources that claim to teach a beginner how to do any project, there is still room for error. If you are not knowledgeable in electricity or plumbing you should consult a professional.
Any house can look wonderful after some fresh designing and decorating. Working on interior design allows the artist in us to come out. Hopefully, you now have fresh ideas from this article, and can put your ideas into place so that you may soon design the home you really want.